Breakfast is considered as the most important meal of the day, especially for young children.
 But with the morning rush, it also has to be easy to prepare and time-saving. 
 So be rest assured that these Nigerian Breakfast recipes are almost synonymous to "quick and easy breakfast". 
 As for recipes such as Moi-moi, these can be prepared in advance,stored in the fridge and re-heated for breakfast in a jiffy.
 If you like videos,you can also watch video recipes of all these yummy Nigerian Breakfast Meals.
* Breakfast Cornflakes  with raisins( no recipe needed)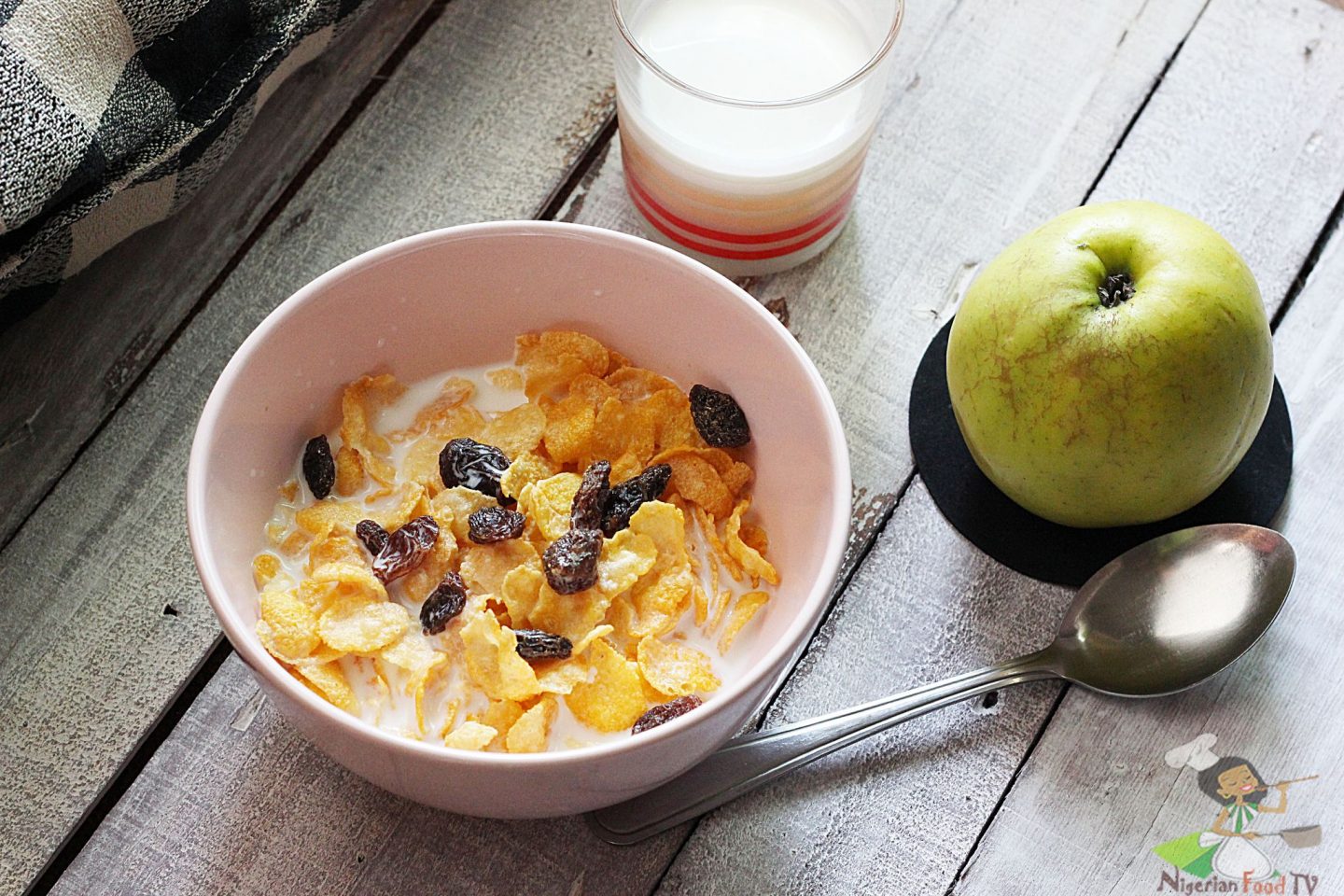 *   Moi Moi  :Serve with pap/ogi or custard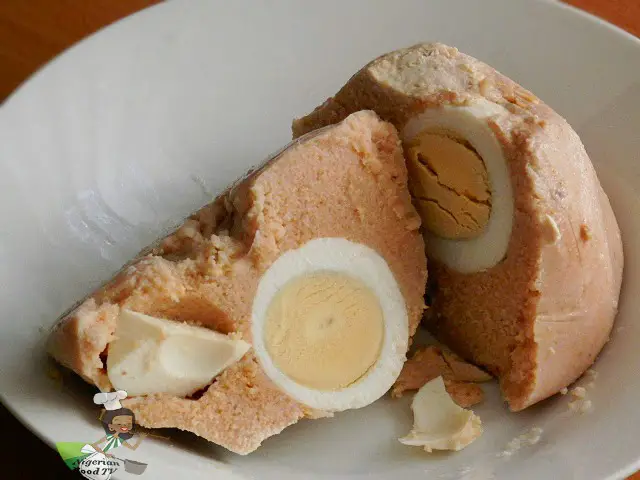 *  Akara : Serve with pap/ogi or custard.
*   Agidi (Eko) : Serve with akara or a light soup.
* Coconut Curry Sauce (gravy) with Chicken &Vegetables : for the rice and spaghetti lovers, this meal makes a rich and tasty breakfast.
* Easy Nsala Soup (Ofe Nsala) : When combined with agidi/eko or  boiled plantains, nsala soup makes a good breakfast.
* Nigerian Chicken Shawarma 
Serve with a hot beverage and you have a yummy and filling breakfast.
* Yam and Fish Pepper soup
This is a good Nigerian style breakfast for those who like filling breakfast. If you'll also like it light, go easy on the yams and eat more of the fish.
* Agidi Jollof (Agidi Jellof) 
Just like agidi/eko,agidi jollof can be serve with a light soup or on it's own as a meal.
*   Fried Plantains : this is a versatile food. It can be served with steamed veggies, fried eggs, pap, custard,beans and a lot more. So get creative, you have a lot to choose from.
*    Ewa Agoyin: is usually enjoyed anytime of the day. Serve with fried plantains or bread and a hot beverage.
*    Boiled Plantains  and pepper sauce
* Plantain Moi Moi (Ukpo Ogede)
* Easy Banana Cake Recipe : when made in advance, a slice of this rich cake, accompanied with a cup of tea, makes a quick and light breakfast.
* Yamarita | Dun Dun Oniyeri (Egg battered Yam fries)
* Dun Dun (fried yam slices/yam fries): serve with fried eggs or pepper sauce and boiled fish
* Healthy Green Juice Recipe : a refreshing drink to go with any meal.