Homemade Empanada Dough Recipe: Elevate your empanada game with our easy-to-follow recipe for homemade empanada dough. Flaky, golden crusts that perfectly encase your favorite fillings.
Say goodbye to store-bought dough and hello to homemade deliciousness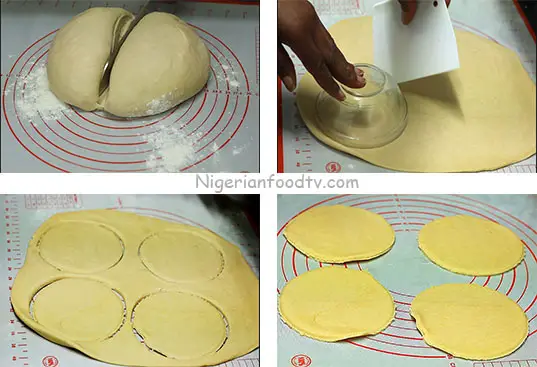 Empanadas are a delicious and popular dish that are enjoyed all over the world. These savory pastries are typically filled with meat, vegetables, and cheese, and are often served as a snack or appetizer. While the filling is certainly important, the dough is what really makes or breaks an empanada.
So today, I'll be showing you how to make empanada dough from scratch, so you can enjoy this tasty dish in the comfort of your own home.
Get ready to impress your friends and family with homemade empanadas, made with delicious and easy-to-make dough!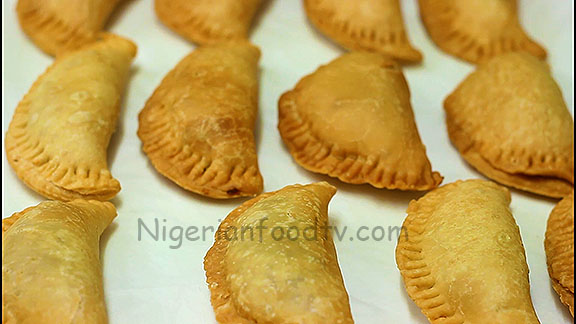 The Basics:
Empanada dough is typically made with flour, water, and some type of fat, such as butter or lard. The dough is rolled out into circles, filled with the desired ingredients, and then folded over and crimped to create a pocket-like shape. The dough can be baked or fried, depending on personal preference and the recipe being used.
How to Customize homemade empanada dough :
While the basic recipe for empanada dough is relatively simple, there are many ways to customize it to suit your preferences. For example, you can add in herbs and spices to the dough for extra flavor, or use a combination of different types of flour to create a unique texture. You can also experiment with different types of fat, such as coconut oil or vegetable shortening, to create a vegan or dairy-free version of the dough.
Tips and Tricks:
Making empanada dough from scratch can be a bit intimidating, but with a few tips and tricks, it can be a breeze. One important tip is to make sure your dough is well-chilled before rolling it out, as this will help prevent it from sticking to your work surface. Another tip is to use a fork to crimp the edges of the empanadas, as this will help seal in the filling and prevent it from leaking out during cooking.

For the EMPANADA DOUGH- FRIED MEAT PIE DOUGH:
– 5 cups Flour ( All purpose flour)
– 1/4 teaspoon Salt 
– 1 tablespoon Sugar
– 2 whole Eggs 
– 120 ml Margarine(butter) OR 8 tbsp room temperature water
about 100 ml OR more until consistency is achieved)
How to make homemade empanada dough: 
 Mix 5 cups flour, 1 tablespoon sugar and 1/4 teaspoon salt together until combined
Add 2 whole eggs and 120ml melted butter or margarine(8tbsp room temp) and mix well
Add water gradually and continue mixing until the dough comes together and not sticky
Wrap in a cling film and rest in fridge for 20 minutes it allows the gluten in the flour to relax & absorb the liquid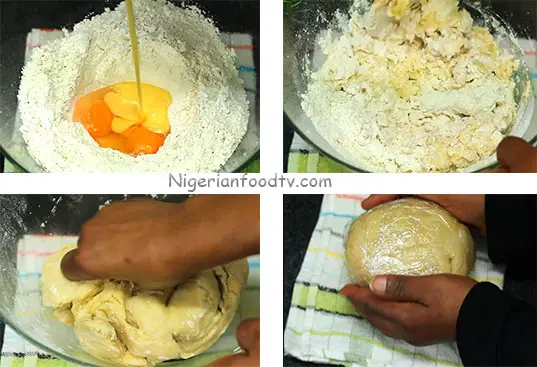 Conclusion:
Empanadas are a delicious and versatile dish that can be enjoyed by people of all ages and culinary backgrounds. By making your own empanada dough from scratch, you can take your cooking skills to the next level and impress your friends and family with your culinary prowess. So next time you're in the mood for a tasty snack or appetizer, try making your own empanadas with homemade dough – your taste buds will thank you!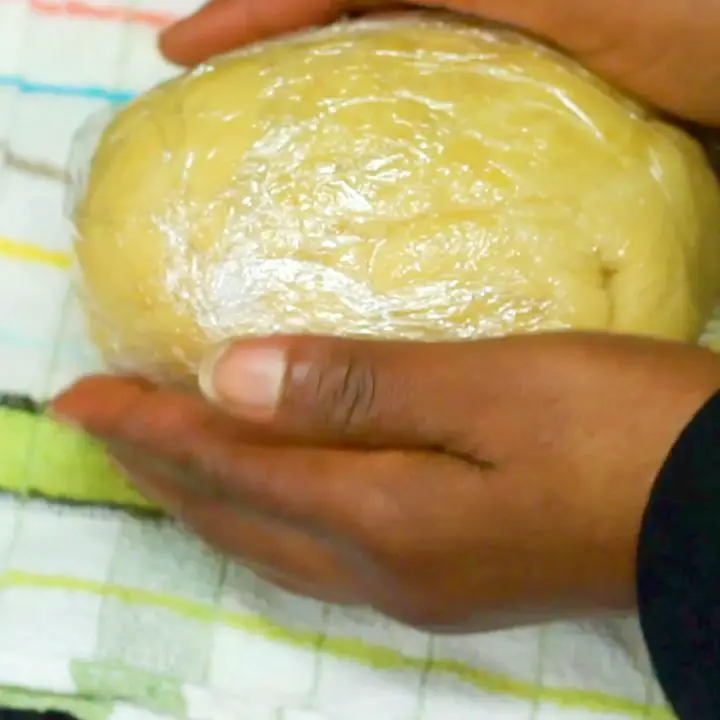 Empanada Dough recipe
Homemade Empanada Dough Recipe: Elevate your empanada game with our easy-to-follow recipe for homemade empanada dough. Flaky, golden crusts that perfectly encase your favorite fillings. Say goodbye to store-bought dough and hello to homemade deliciousness
Ingredients
– 5 cups Flour ( All purpose flour)
– 1/4 teaspoon Salt
– 1 tablespoon Sugar
– 2 whole Eggs
– 120 ml Margarine(butter) OR 8 tbsp room temperature water
about 100 ml OR more until consistency is achieved)
Instructions
 Mix 5 cups flour, 1 tablespoon sugar and 1/4 teaspoon salt together until combined
Add 2 whole eggs and 120ml melted butter or margarine(8tbsp room temp) and mix well
Add water gradually and continue mixing until the dough comes together and not sticky
Wrap in a cling film and rest in fridge for 20 minutes it allows the gluten in the flour to relax & absorb the liquid