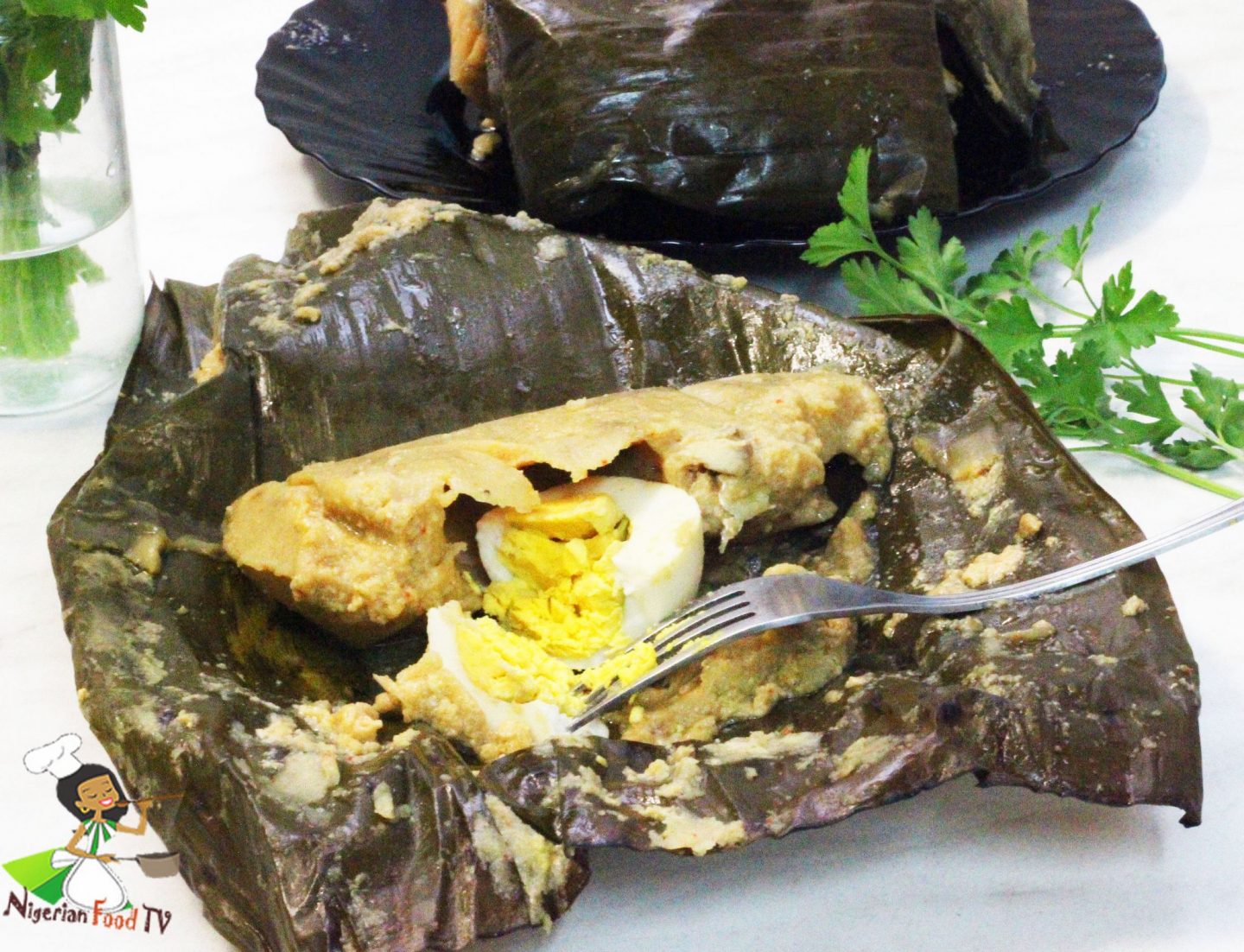 Moi Moi in Leaves without wrapping?
Can that be possible?
Absolutely YES! It is as possible as making Jollof rice in the oven (and yes , that is also possible).
Oh! that reminds me; I have not uploaded my oven recipes for jollof rice, Moi moi, Chin Chin and Fish pie?Now I see how much I have not been updating you my dear friend. So so sorrrrryyyy ?
And now to the recipe at hand,  today I'm going to share with you how I make leaf Moin Moin without all the wahala of wrapping it.
WATCH VIDEO RECIPE BELOW
Where I live in Europe , Moi moi leaves are not available (not even at the African stores) and even though we  have to settle for banana leaves, we get it frozen ; as in rock frozen .
So what I do is, let it defrost and sterilize in boiling water before I use and once it is defrosted this is what I get-(leaves with many splits and cuts)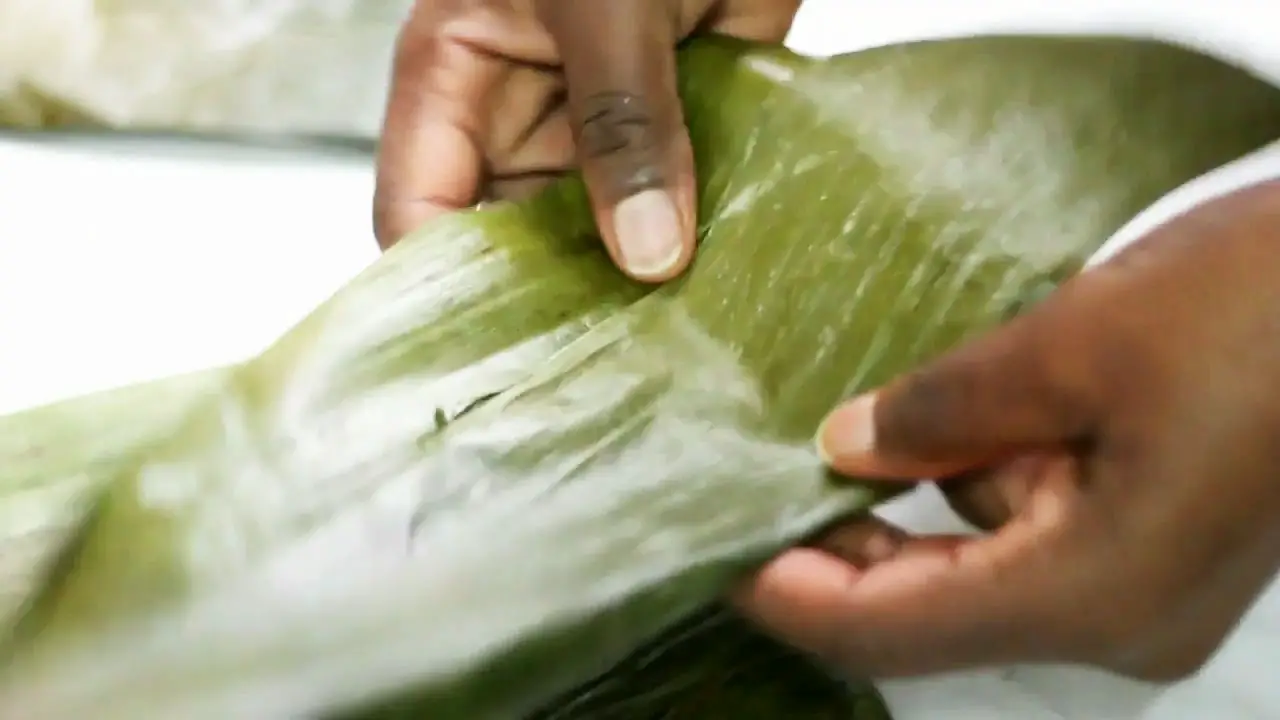 How in God's name I'm I supposed to wrap this;  like wrap this for moyin moyin: the more I tried to wrap it the more split I got.
After about 3 failed attemps, I got my light bulb moment ?and discovered a method that truly works for me and saves me a lot of stress and wastages(no more leaking moi moi batter in the pot?)but instead you get a tasty leaf moi moi using banana leaves or the local moi moi leaves( uma leaves).
And if you are lucky to get your hands on perfect moi moi leaves but still struggle with wrapping the leaves; get ready to start enjoying that unmatchable taste of leaf moi moi without fighting with the leaves.
For the benefit of our friends who can't prepare moi moi yet here's a detailed recipe and ingredient list on how to make moi moi
And now to prepare the Moin Moin leaf we will need
an aluminium foil roll and of course
the banana leaves or local moimoi leaves you plan to use .
1. Cut the banana leaves into a rectangle or square then you place it on the foil paper and cut the foil paper leaving about four centimeter on each side ; you don't have to have a clean cut.

2. And now you fold the foil paper until you get to the point where the banana leaf is then you make one more fold to keep the leaf in place . Repeat the same process for the other side and also fold the bottom if you want extra hold and to avoid leakage.

Let's take a peek and see how it looks inside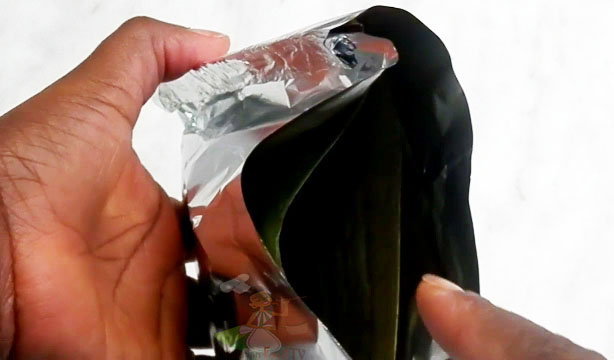 3. And now the next step is to pour in your Moin-moin batter into the foil leaf pockets you just created and then add
your protein of choice which could be either boiled egg, boiled fish, shrimps or corned beef or whatever you want to use as your filling.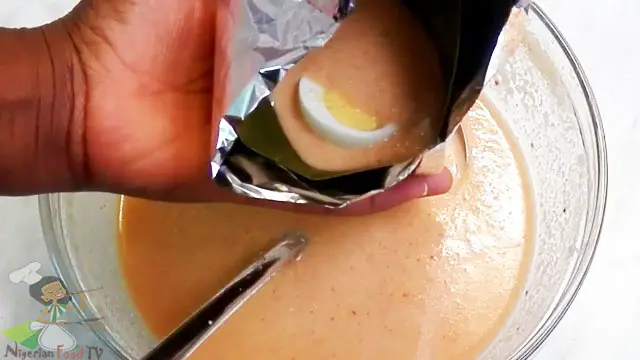 4. When all the moi moi batter has been exhausted the next step is to steam the moyin moyin and I do this by placing the left-over leaves at the bottom of the pot I'll be using, then I pour a cup or two cups of water into the pot and let it boil a bit before placing the steaming basket on top of it.
Cover the pot and let the Mai mai steam for about 45 minutes to one hour- but make sure you check to ensure that
there's still water in the pot; if there isn't you can add a little more and let it cook until done.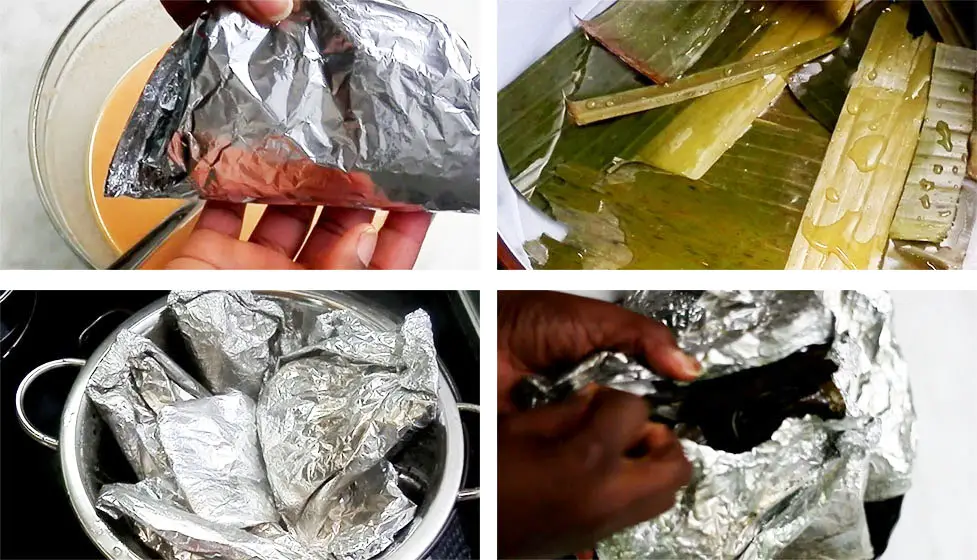 Isn't this beautiful???? and here we have a delicious perfect moi moi without any wahala of wrapping the leaves so friends what are you waiting for no more excuses o ?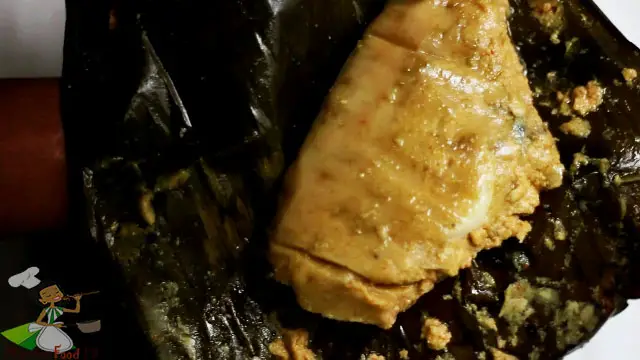 So get those moyin moyin and banana leaves and give yourself a treat.
Thank you so much for watching if you enjoyed this video please give it a THUMB UP? by clicking on that like button and subscribe and hit on the bell button? so you get notified when new videos are uploaded and also subscibe here on our website for more delicious recipes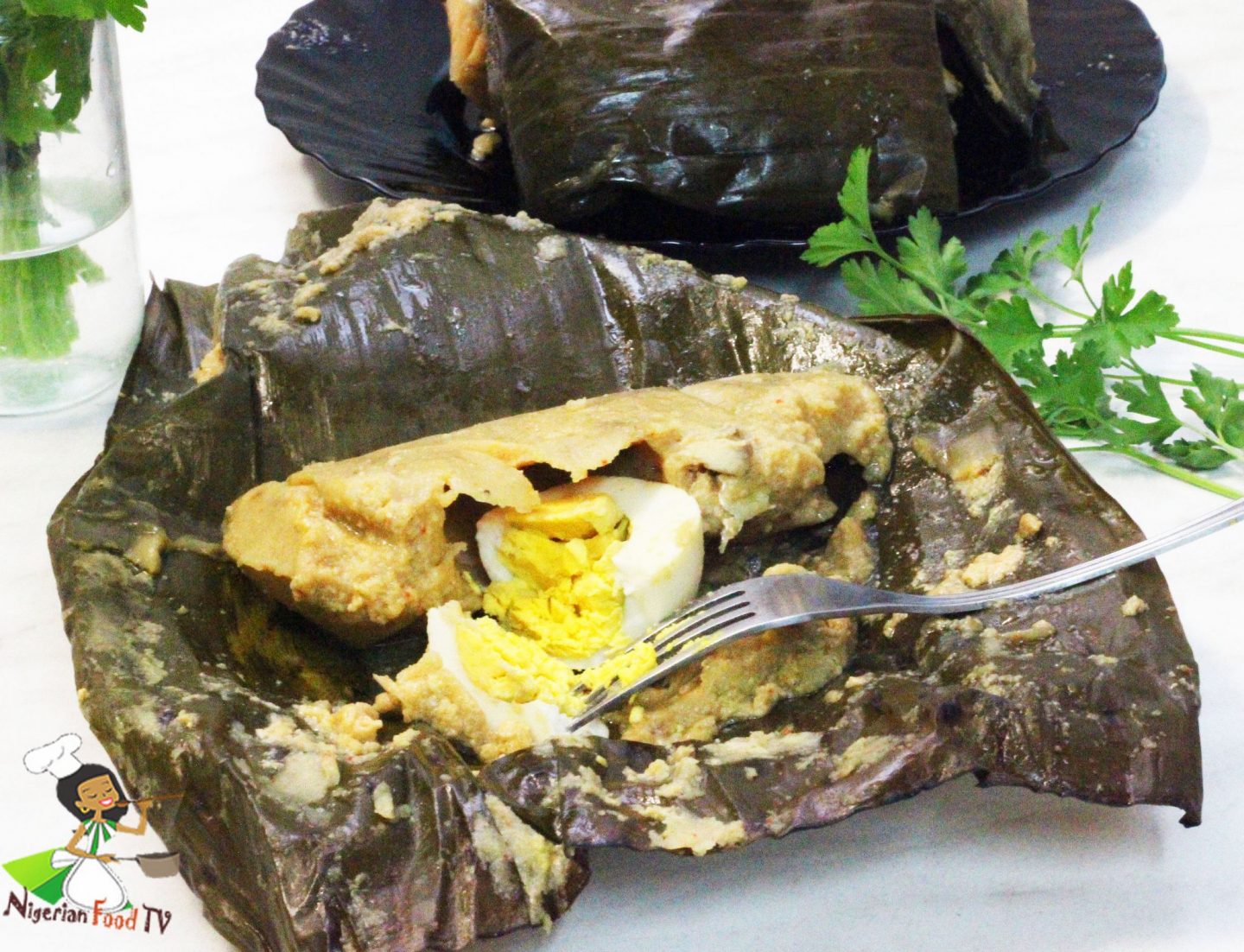 Comments are open below and I`ll love to hear from you. Let me know if you will use this method and also if there are other methods you use to get that leafy moi moi taste without wrapping the leaves?‍♀️