5+ Must try Fried rice recipes that will stir up your palate with a burst of flavor and richness. This fried rice recipes have been tried, tested and perfected, Enjoy.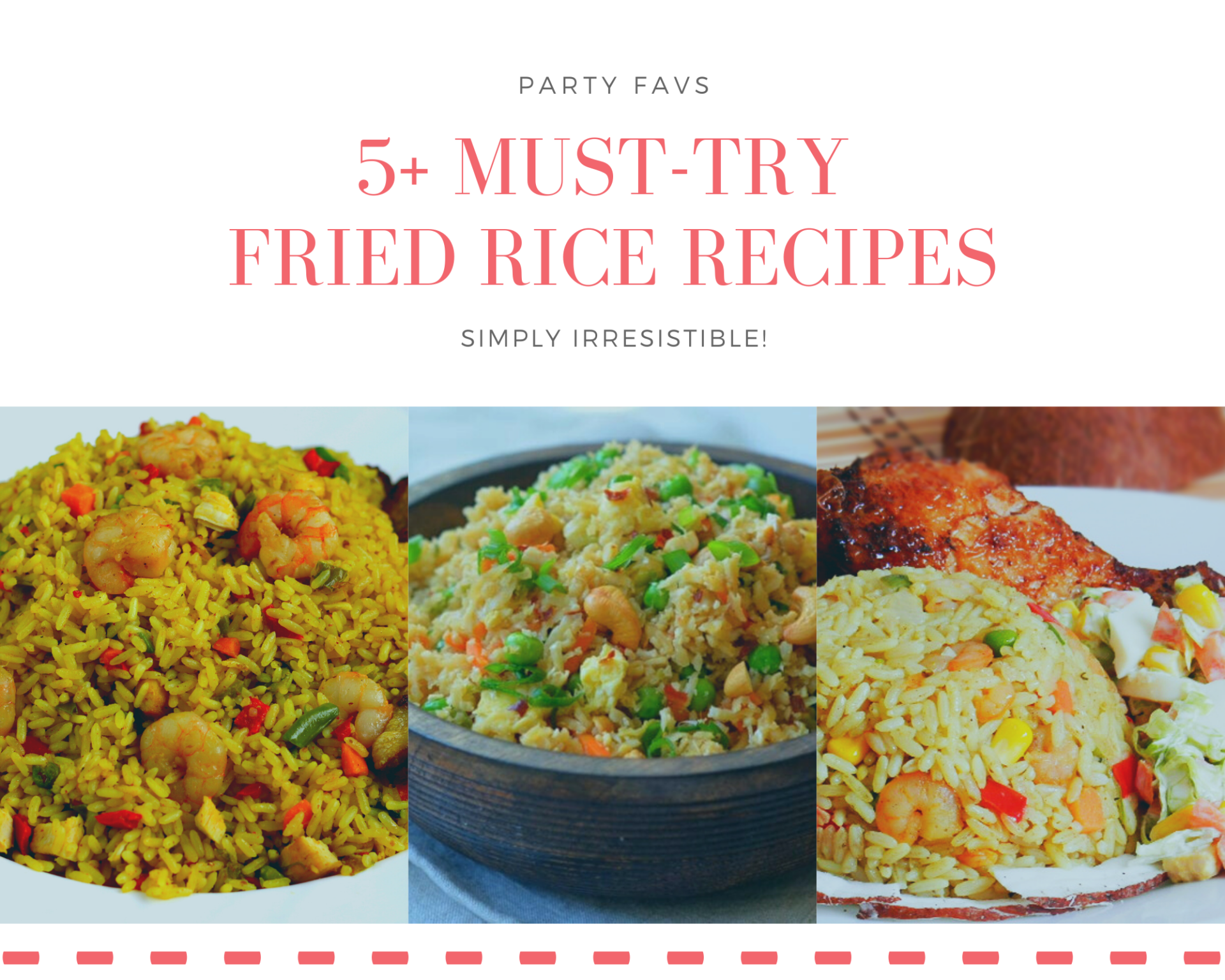 I don't know about you, or maybe I just love rice A LOT , but any celebration (wedding, thanksgiving or Christmas) without rice is incomplete. Yes I finally said it.
No matter what people say or how they say it, rice has an important spot on any Nigerian party table and cannot be overthrown … so please stop the coup against rice and let the party begin 🙂
Today, I'll share with you 5 must try fried rice recipes, that I can assure you will make your  family, friends and guest doof their hats for you and make you feel like a true champion.
I actually wanted to give you a "Must-try Rice recipes" post but the list kept getting longer and longer and I just gave up… okay I didn't, I simply saved it as draft and went for a simpler list  to avoid information overload…hehehe.
So here we go.
1. Must try Fried Rice Recipe 1: The first on the list of course is our very own Nigerian Fried Rice. This recipe has stood the test of time and also the test of food tasters, critics and purist. It is one fried rice recipe you should try if you have never cooked up a batch.
Find the recipe for this Classic Nigerian Fried rice recipe here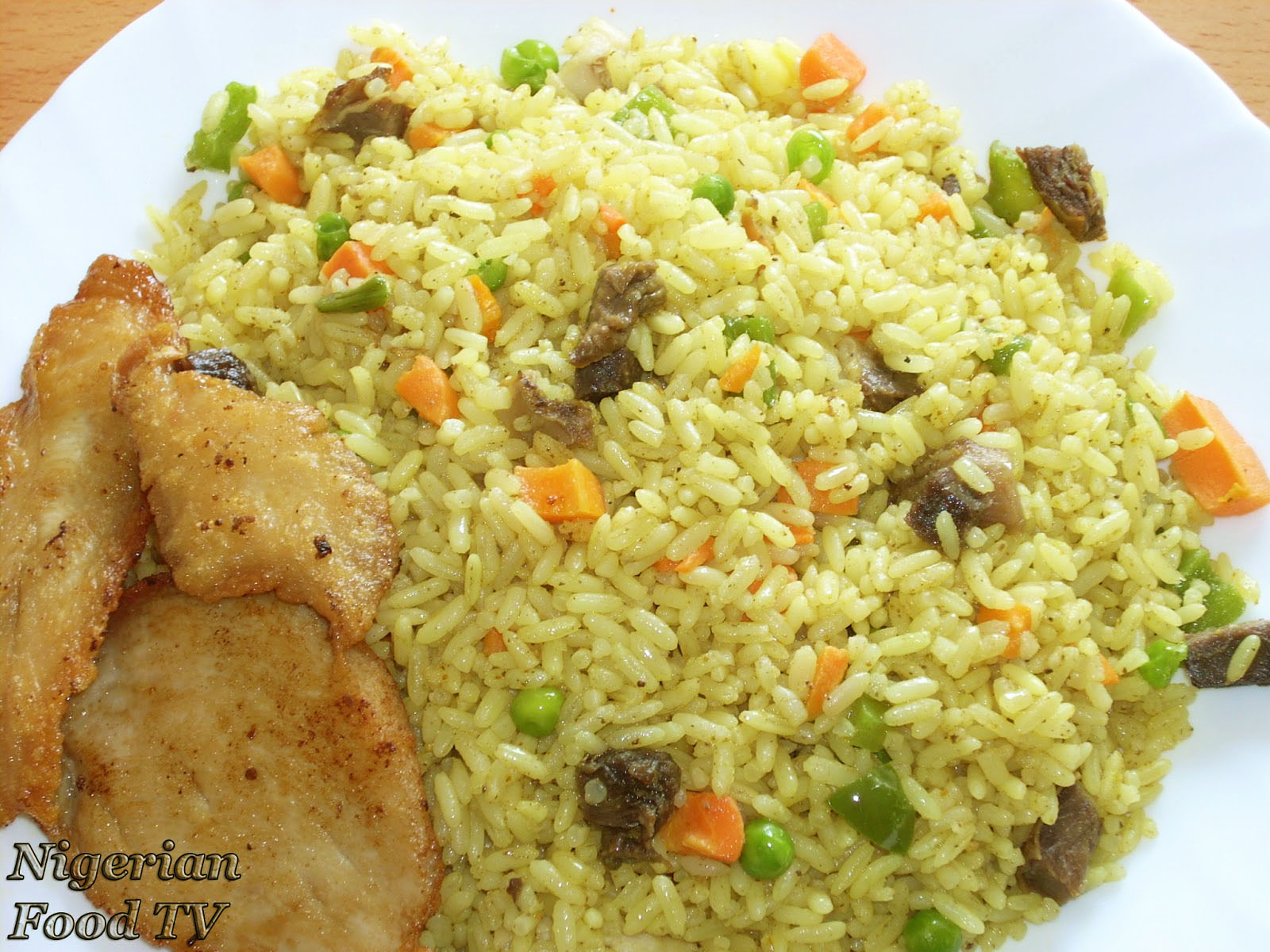 2. Must try Fried rice recipes 2: Now the second is  Coconut Fried rice.., o yes. I can only attest to recipes that I have tried ,tested and perfected and this coconut fried rice is surely one of them. So if you are in for a yummy fried rice with a coconuty rich flavor, this is the fried rice for you.
Find the recipe for Coconut Fried rice recipe here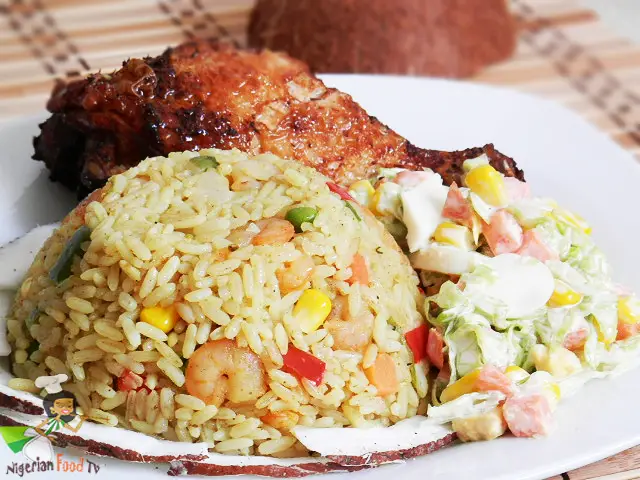 3. Must try Fried rice recipe 3: This Cauliflower fried rice is from one of my favorite food bloggers. It's not really a rice recipe but since the price of rice and it's brothers( spaghetti, macaroni etc) always goes up like they are shooting for the sky, I had to include one delicious recipe that I truly love, it's made with cauliflower and unbelievably tasty.
You can get the recipe on her blog here.
4. Must try Fried Rice recipes 4 : the name says it all; Just imagine , chicken and shrimps together in well flavored and aromatized veggie fried rice, what else can you ask for. try out this recipe and thank me later.
See recipe here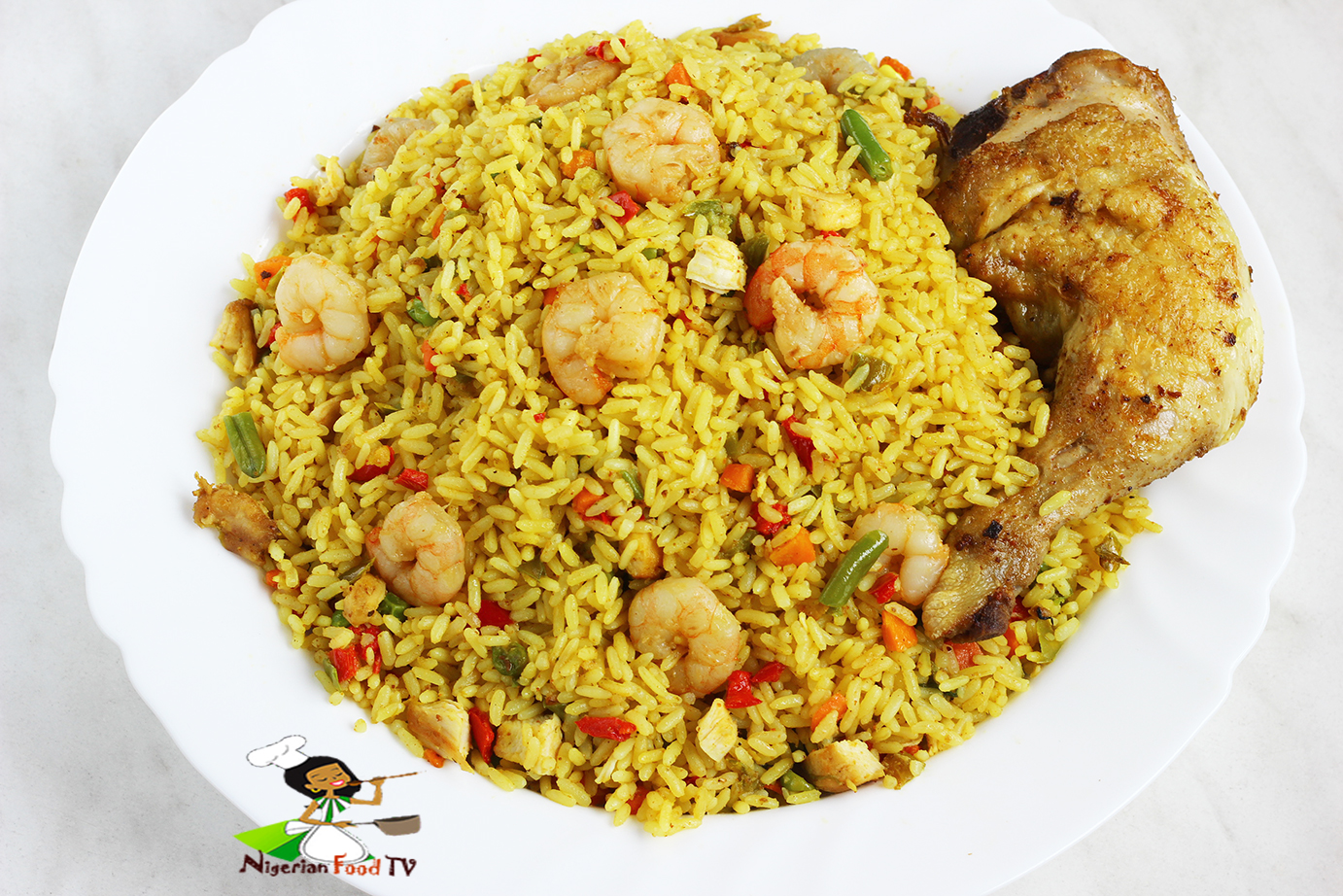 5. Must try Fried Rice recipes 5: This one is my children's favorite. I don't know if it's because of the eggs , but no one can resist this tasty Egg fried rice, not even the pickiest eater at home.
See recipe here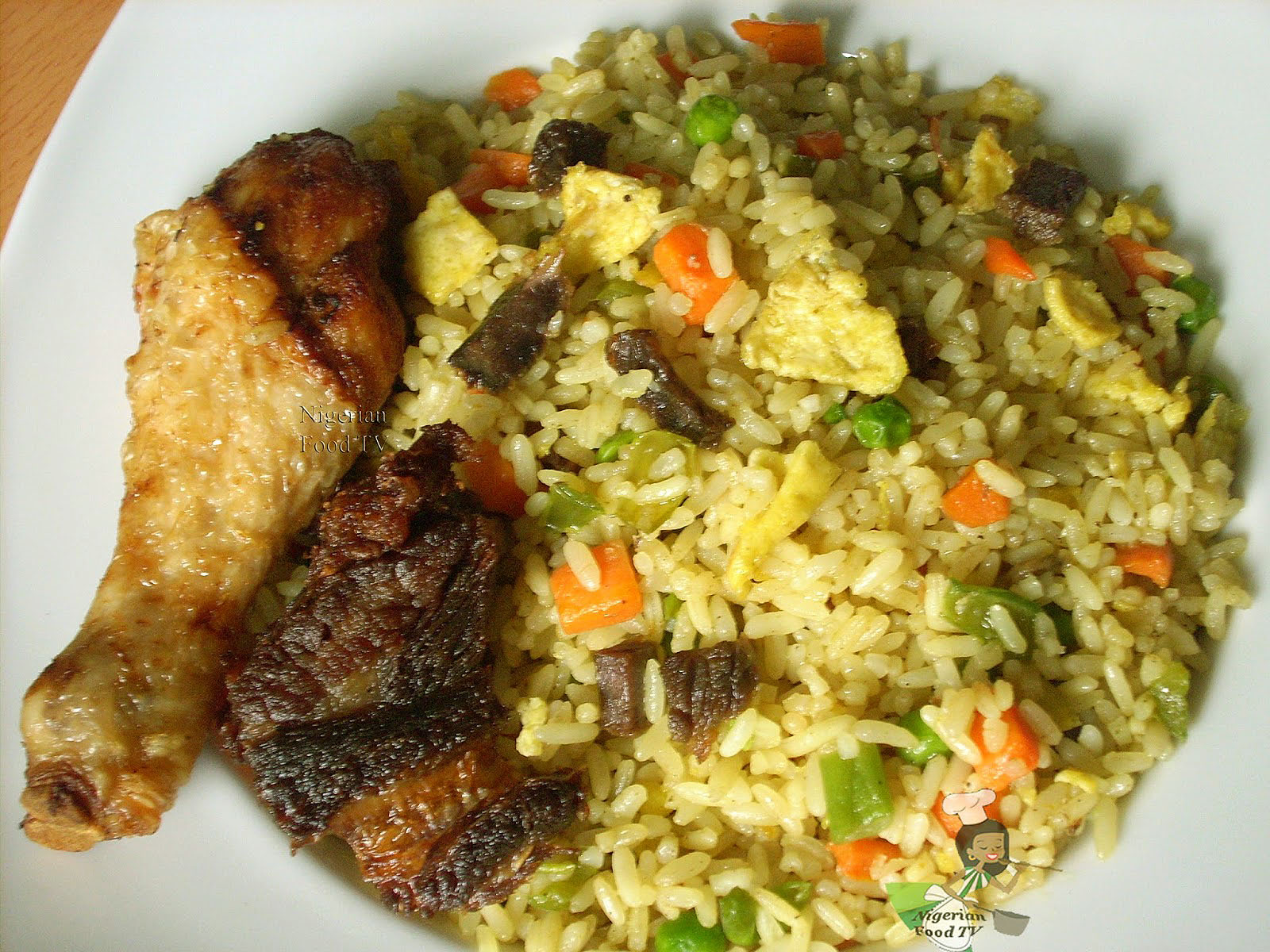 6. Must try Fried Rice recipe 6: And here is one more bonus recipe. I made yesterday and took a nice picture of the sizzling fried rice but alas it came out so blurry I'll have to repeat it another day. It's an easy peasy sausage- hotdog fried rice.
So, stay close to your gadgets(phones, tablets, or laptops) cos I'll be popping out the recipe on our instagram or facebook page. Hope you have joined our community , if not, wait no longer and follow on Youtube, Facebook, and of course Instagram and this wonderful blog too(o yes !)…. stay blessed and happy 🙂