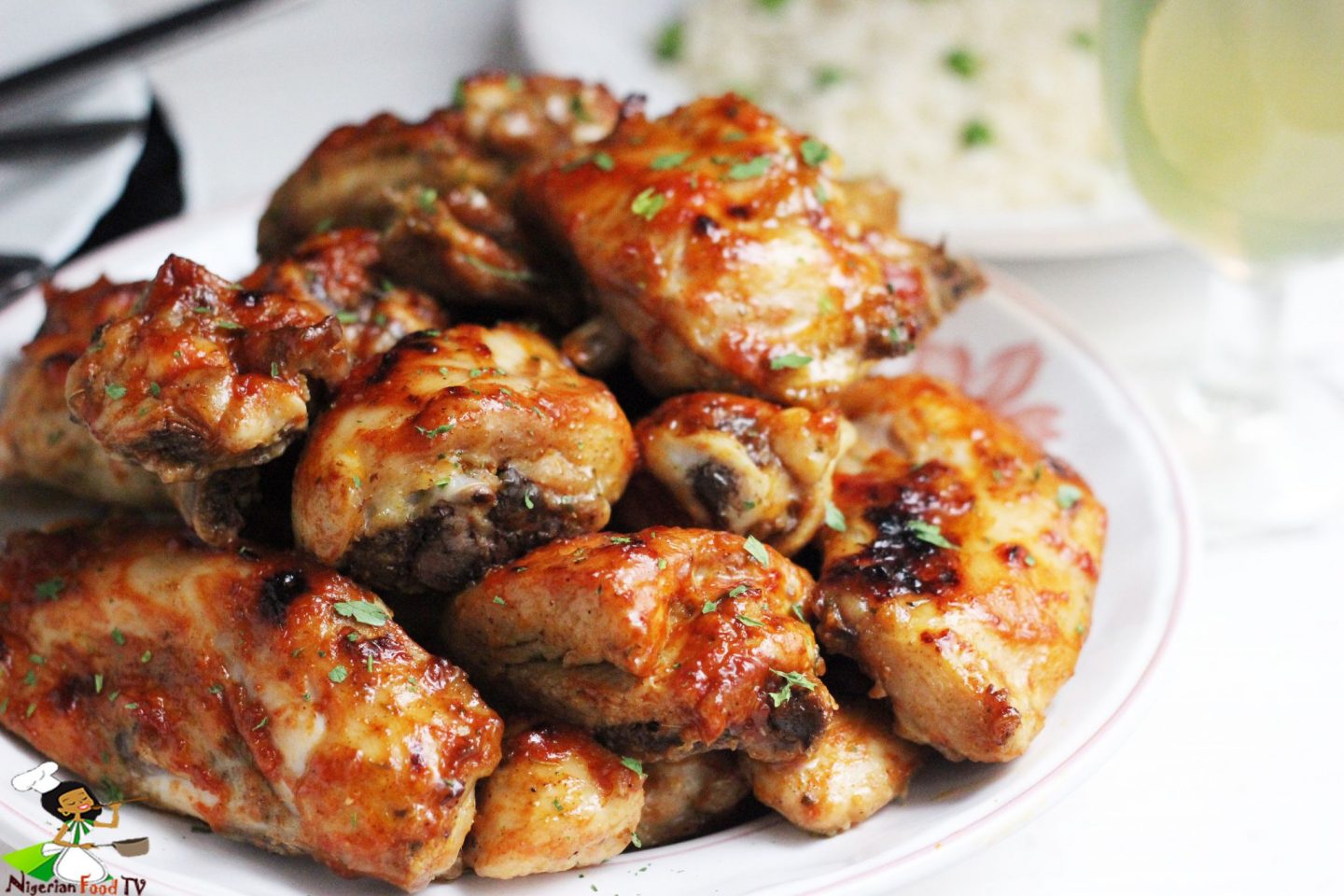 Oven BBQ chicken (barbecue chicken) has been on my highly requested recipe list for more than 3 years now.
I actually forgot it until one sweet fan asked for the recipe again.
During the hotter seasons, I usually prepare bbq with an outdoor grill but when it gets too cold outside, the oven becomes my best friend.
To prepare BBQ chicken in the oven, all you need is an oven tray or grill pan and the ingredients below.
Ingredients
1 whole Chicken (cut into grab sizes) or 10 chicken legs
1/4 cup vegetable oil
2 tablespoons onion powder or 3 tablespoons minced onion
½ teaspoon garlic powder or 2 cloves garlic grated/chopped
½ teaspoon black pepper
½ teaspoon paprika
¼ teaspoon thyme or oregano
¼ teaspoon curry
½ teaspoon ginger powder
¼ teaspoon cayenne pepper
1 chicken seasoning cube(optional, but it's a Nigerian thing?)
¼ teaspoon salt
150 ml or about 1 cup of your favorite BBQ sauce
(or use the BBQ Sauce recipe in step 1 below)
(when it comes to seasoning BBQ chicken , you can either go simple or play around with the spices you love the most, whichever method you choose , you will get a very tasty BBQ chicken as long as you don't go overboard with them)
Directions
1. If you don't have barbecue sauce , here's one quick an easy recipe to follow
–Make-Do BBQ SAUce…
300 ml ketchup
75 ml cup soy sauce
50 ml wine vinegar or apple cider vinegar
50 gr brown sugar(you can also use white sugar)
1/2 tablespoon lemon juice
2 tablespoons honey
1/2 tablespoon chilli powder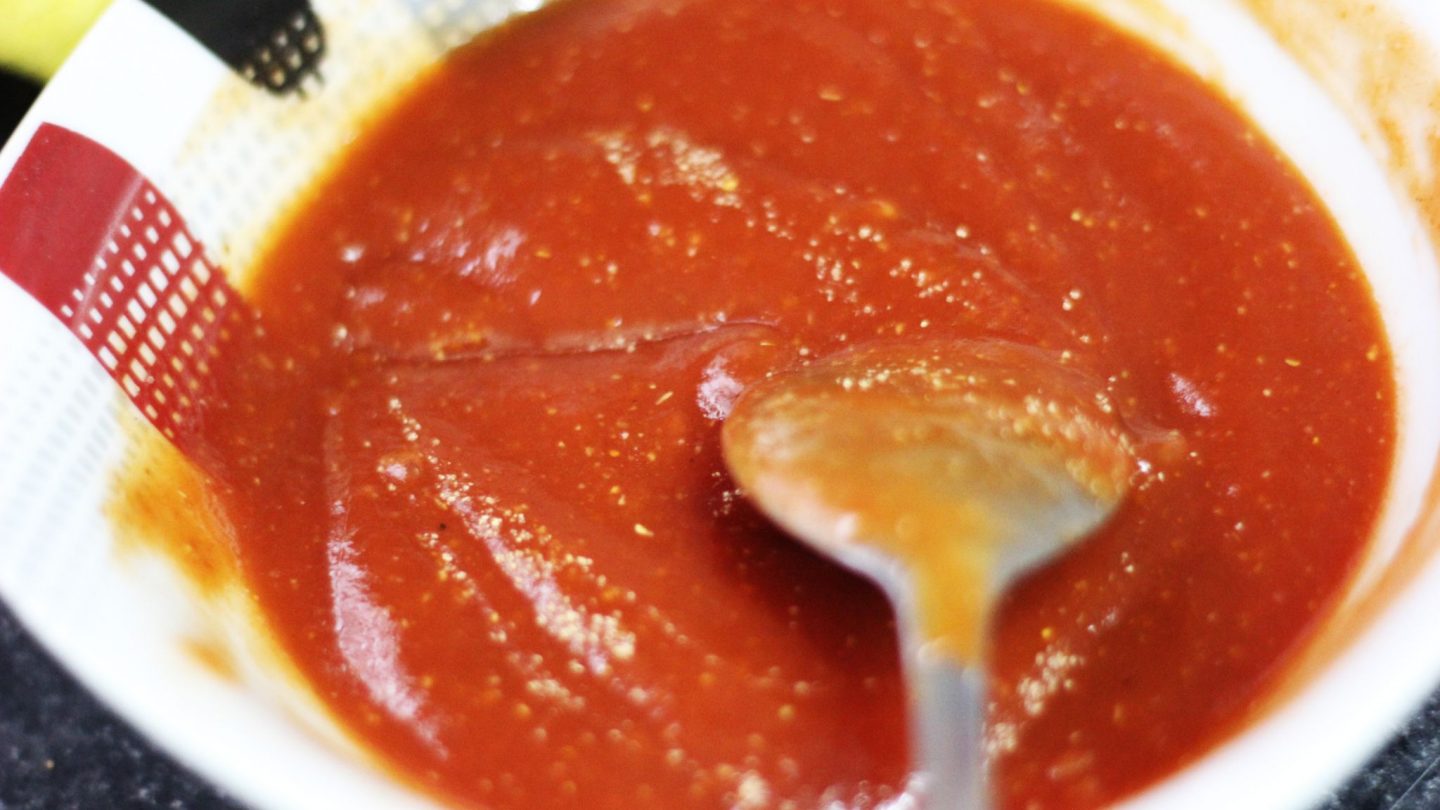 –Mix all ingredients together in a sauce pan and heat up to a simmer, leave to cool then set aside for later use.
2. Now to the chicken; place the chicken into a bowl or a large plastic bag.
In a small bowl, mix together the vegetable oil, onion, garlic, black pepper, paprika , ginger, cayenne pepper, seasoning cube and salt. Mix together and pour into the plastic bag containing the chicken.
3. Mix well or squeeze the bag and massage the spices into the chicken , until the chicken is well coated with the rich spices. You can keep in the refrigerator to marinate for an hour or more, but if in a hurry you can go ahead to the next step.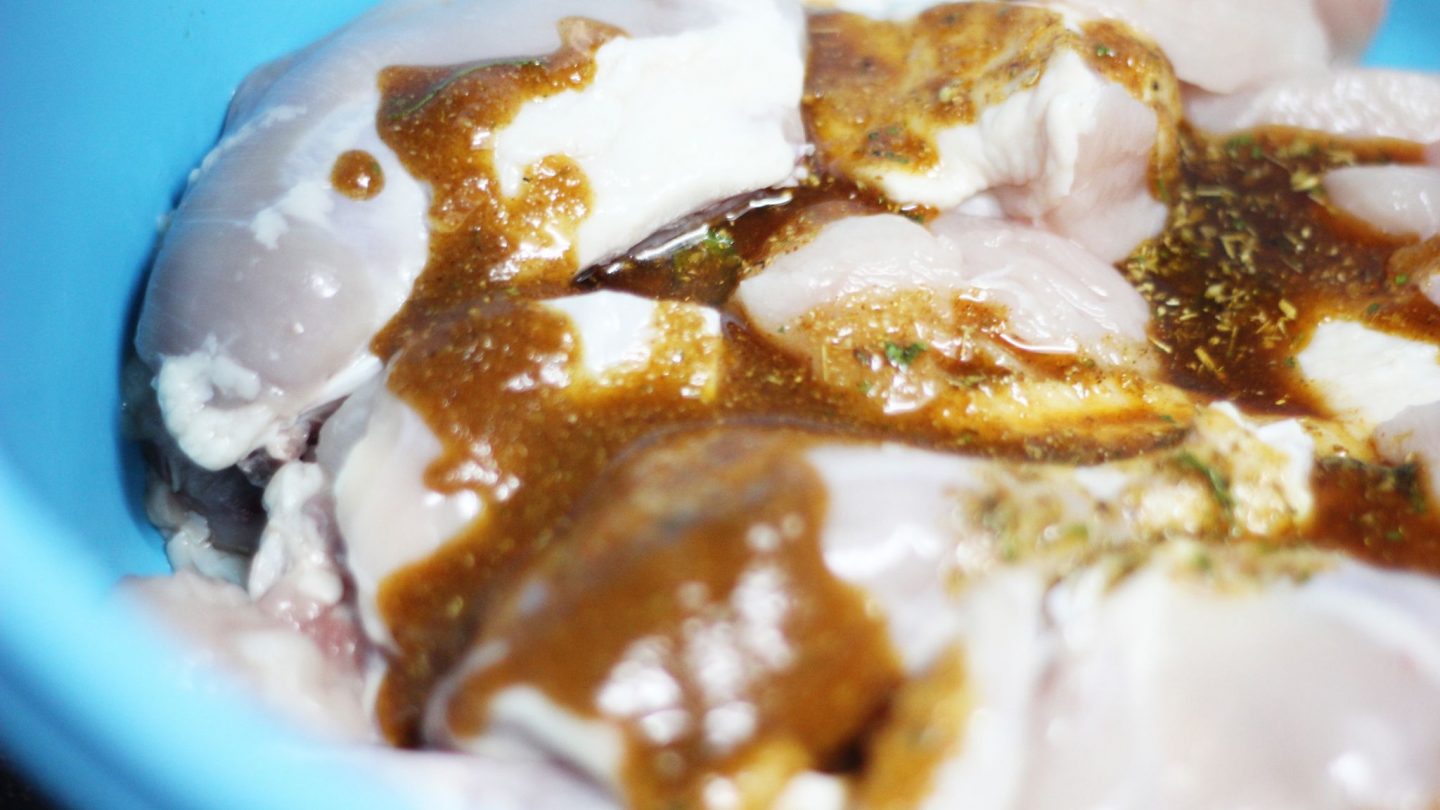 4. Preheat the oven to 350 degrees F( 180 C) while the oven is heating up; line up a large baking tray with tin foil and place the marinated chicken on the tray. Place into the preheated oven and let the chicken bake for about 20 to 25 minutes.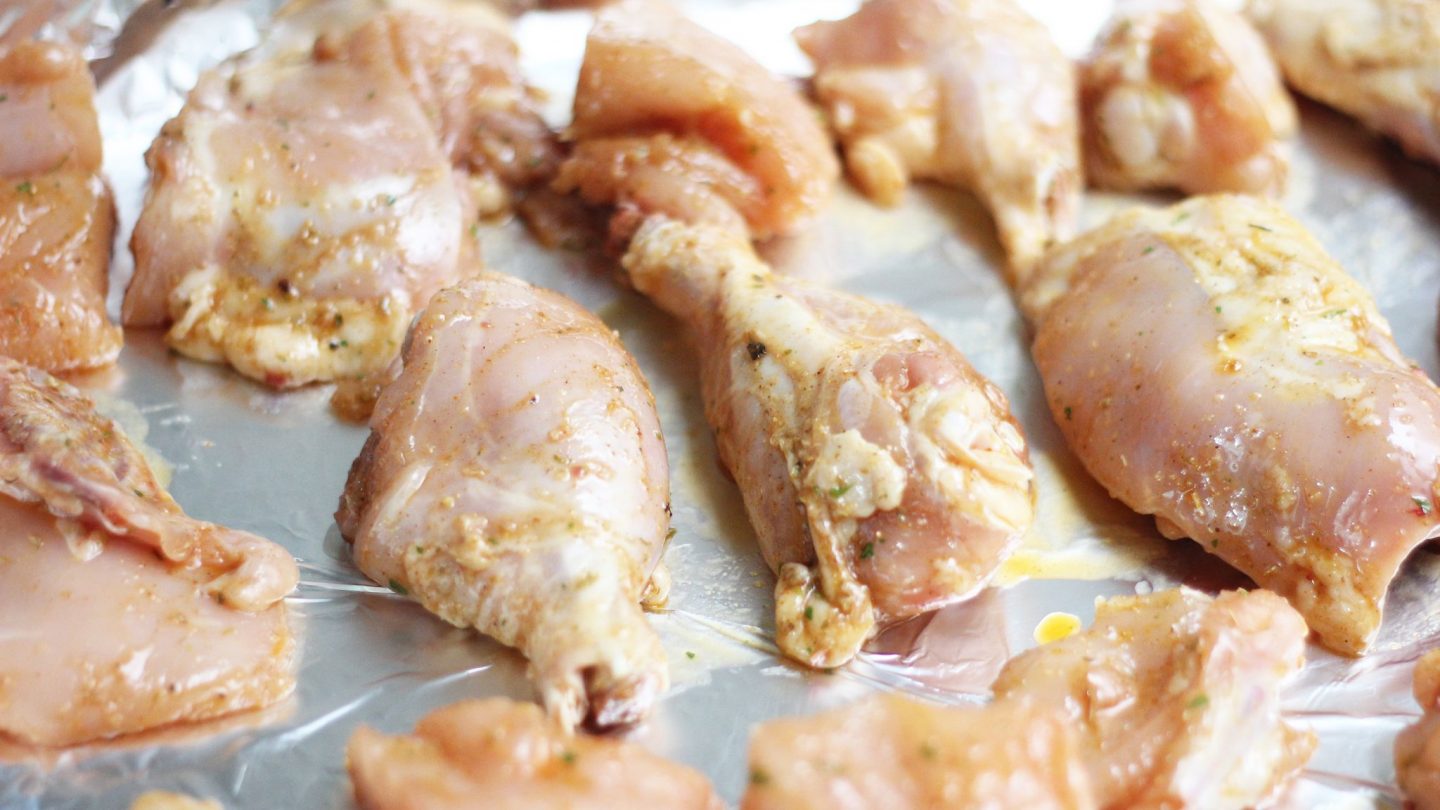 5. Then take out of the oven and pour the bbq sauce over the chicken, making sure that the chicken is well coated with the barbecue sauce.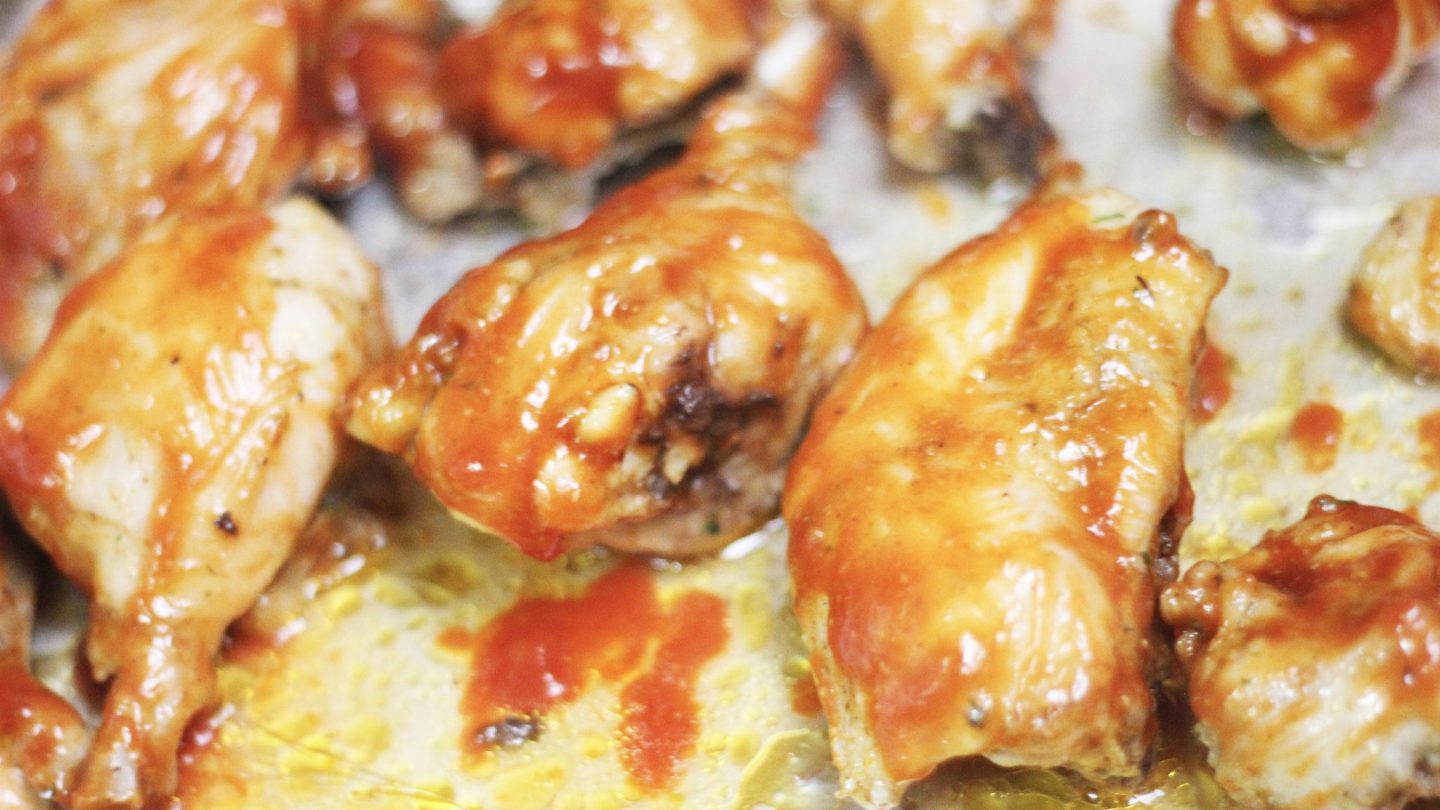 Then raise the temperature to 450 degrees F(230 C) and return the chicken back to oven. Make sure to place the tray on the rack closest to the broiler or oven grill and let it bake for 15 minutes.
6. Finally take the now juicy BBQ chicken out of the oven and serve as you please.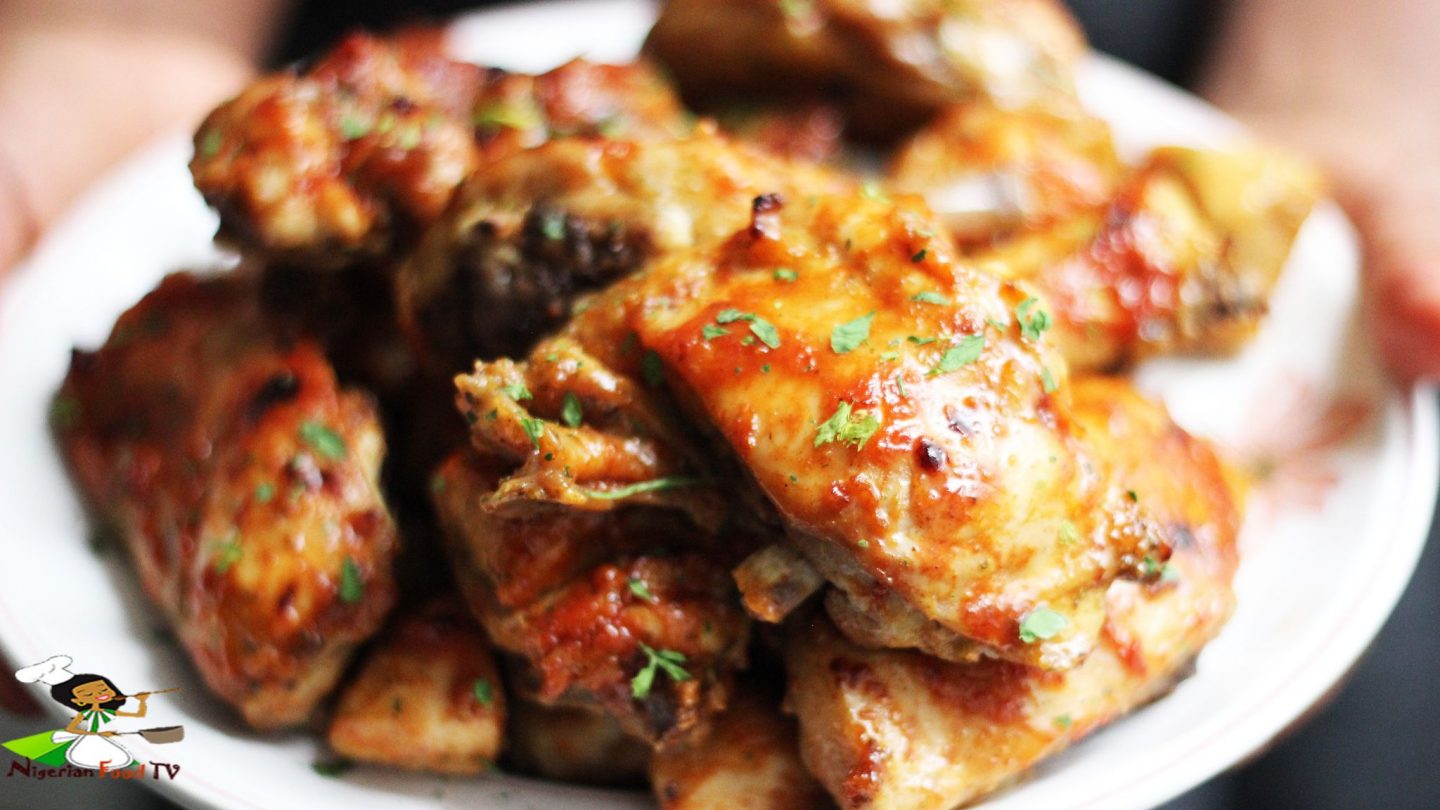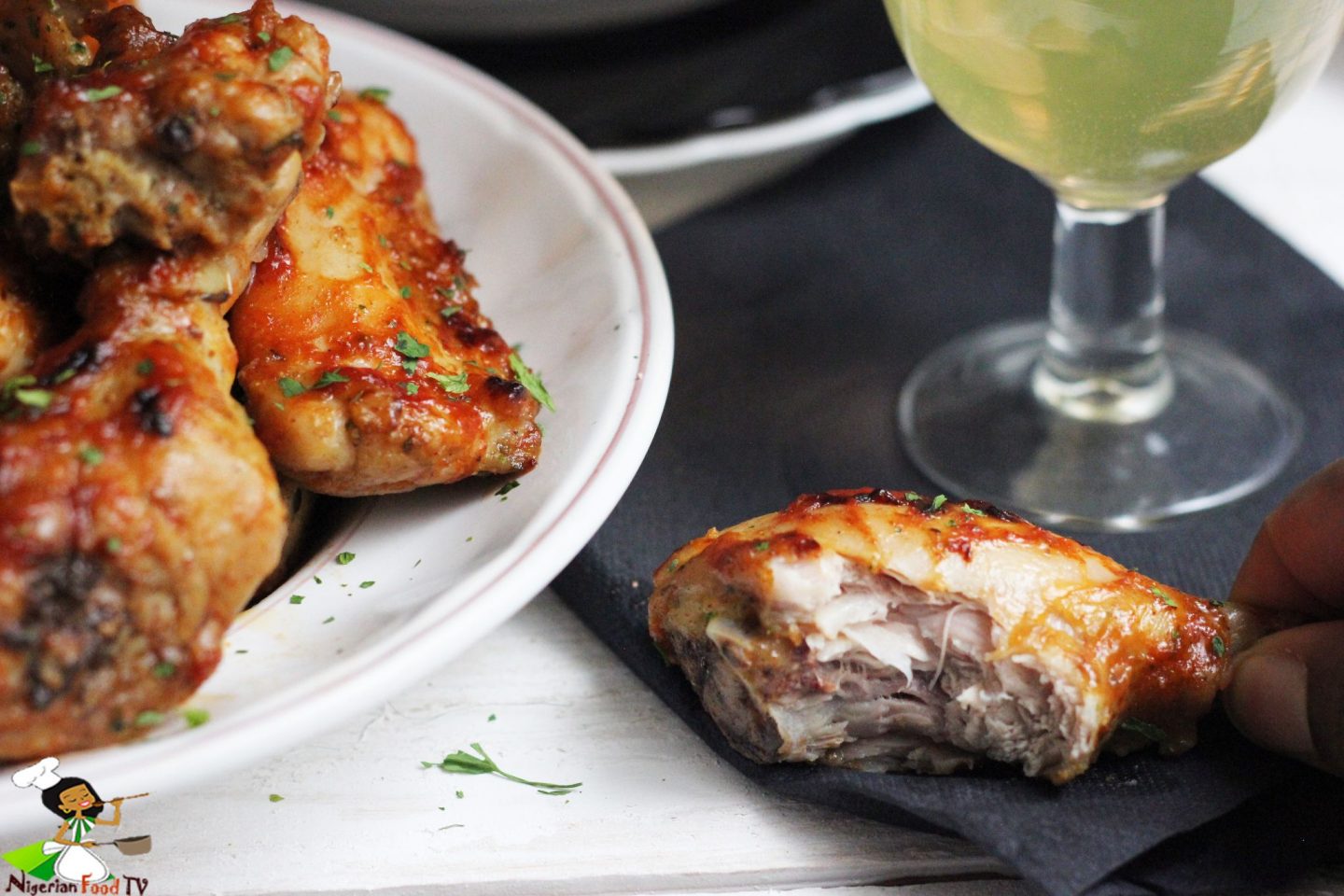 If you make your oven BBq differently, do let us know below in the comment section and if you try out this recipe, also leave a comment  and don't forget to tag #nigerianfoodtvrecipes on instagram and join us for more.
Happy cooking?