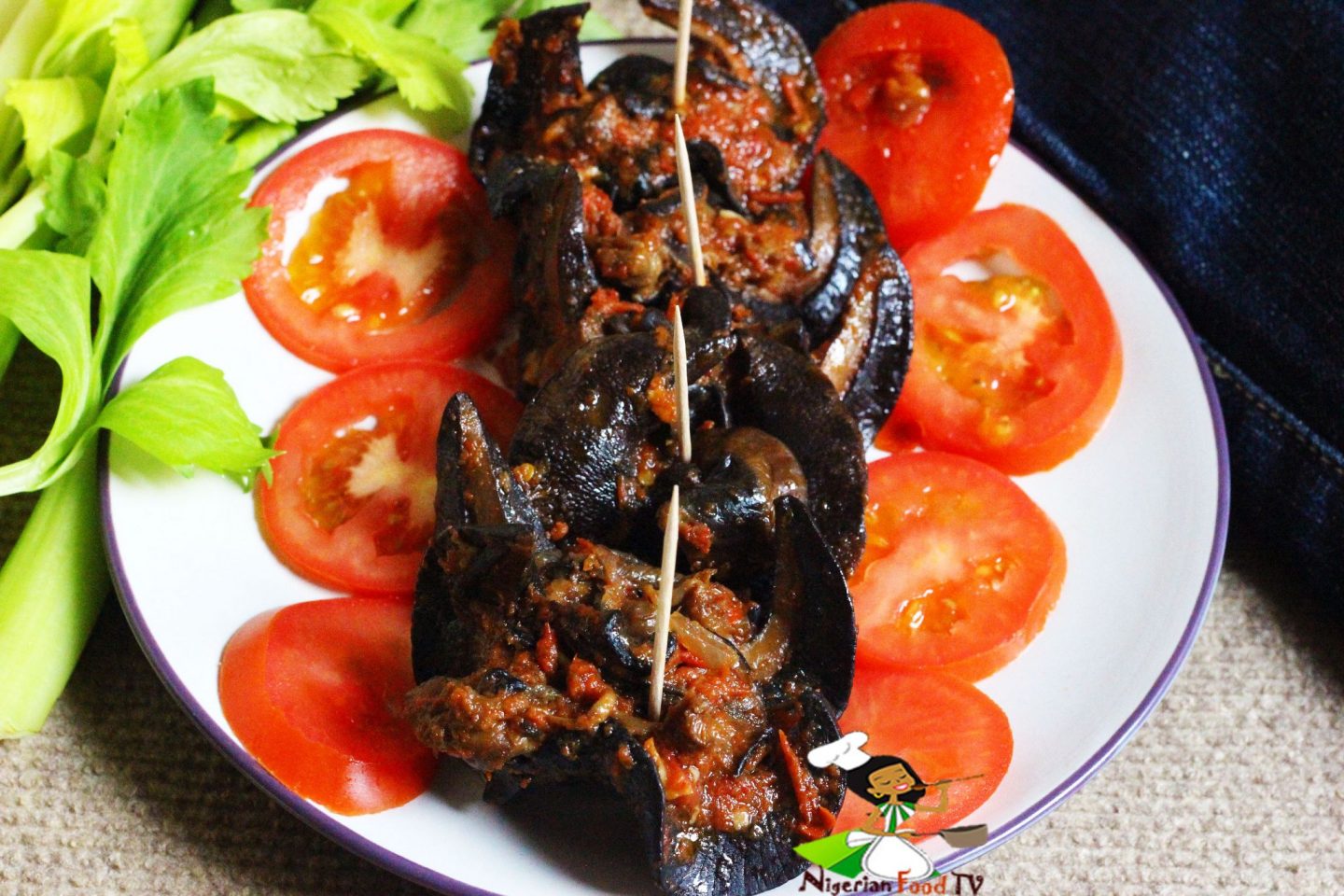 Peppered Snail recipe
Peppered snails used to be an appertizer prepared solely for VIP's or special occasions.
It was regarded by many as the snack for the rich and therefore the low income earner could only dream or envision himself with a full plate of this delicacy.
But hello! that was ages ago, because today peppered snail is not only for the affluent, but has become a very common menu in restaurants, social gatherings and celebrations.
Even though some cultures still think it's a taboo to touch or consume snail meat(a.k.a Congo meat), the awareness of its health benefits has gradually surpassed such beliefs and more people are enjoying this rich source of protein, omega3, magnesium and of course Iron.
—- Check out this informative post for more health benefits of eating snails—–
And now instead of waiting for the next wedding invitation or until you can order peppered snails from a restuarant, let me show you how to get the best tasting restaurant and party style pepper snail you can ever imagine, I'll also show you two "secret-not-so-secret" ingredients that we use to get our signature taste.
The recipe is so simple that you'll wonder "why wait !". Exactly, why wait when you can make it now, so lets'crawl into the kitchen… sorry… I meant run, let's run in???
Ingredients
– 6 to 10 medium/large land Snails-
– 3 to 4 Scotch bonnet peppers(atarodo)
– 2 large tomatoes(needed only if you want it mildly spicy)
– 1 Red bell Pepper- (Tatashe)(needed for the same purpose as the tomatoes)
– 1 large Onion bulb(chopped)
– 2 Seasoning cubes or 2 teaspoons seasoning powder
– 1\2 teaspoon Curry
– 1\2 teaspoon dried Thyme or Oregano
– 1\2 teaspoon Garlic powder or 1 fresh garlic(minced)
– 1\2 cup vegetable oil(about 1 large cookingspoon)
– 2 tablespoon Palm oil(optional)
– 1\2 teaspoon Ground Crayfish
For garnish
– Red onion
– Green bell peppers
Preparation
If your snails didn't come de-shelled and cleaned, you can do that by breaking the shell with a hard object, cut of the gut and wash the snail meat thoroughly with salted water and lime/lemon juice. Some people also clean their snail meat with alum because it does a faster job of removing the snail slime, but it also affects the taste and texture of the snails, that's why lime/lemon juice is a better choice.
2. Now place the cleaned snails into a pot of boiling water, add half of the onion, garlic, thyme, curry, seasoning cube and a little salt and boil until tender. This takes about 25 minutes more or less, depending on the size of the snails.
When the snails are tender, take them out of the stock and set aside; but do not pour away the snail stock.
To make the Peppered snail sauce or stew
3. Properly wash the tomatoes, scotch bonnet peppers(atarodo) and red bell pepper(tatashe), pour into a blender and blend roughly.
4. Pour the blended pepper mix into a pan, and let it simmer until all liquid is gone and it begins to form some bubble holes. This process helps to cut off the sour taste of the tomatoes used and also cut down on the cooking time.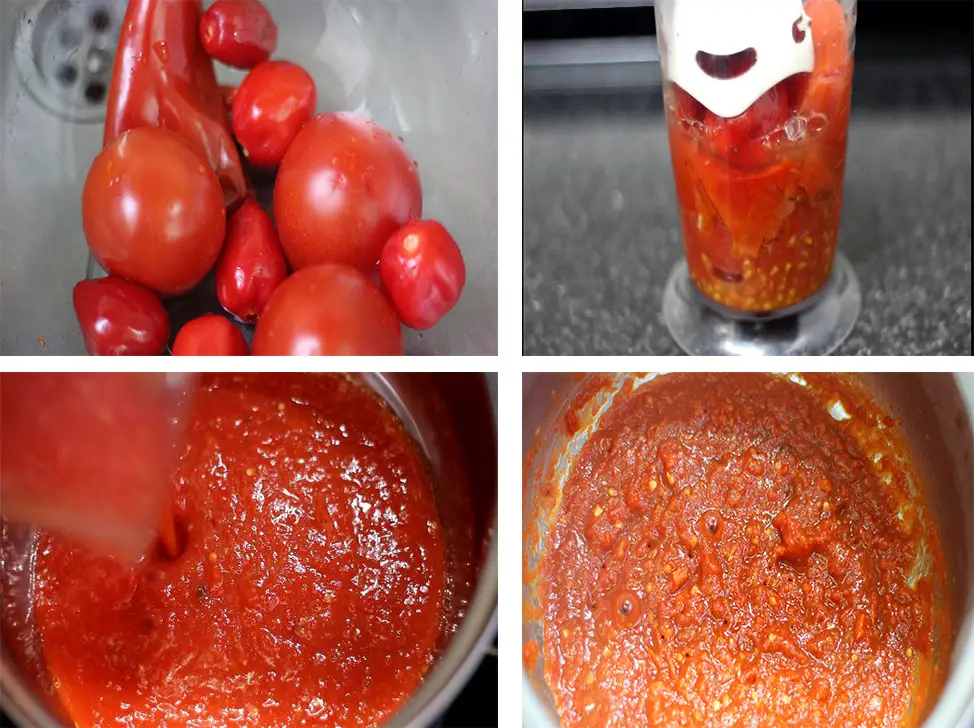 5. Now heat up the vegetable oil and the palm oil(1st special ingredient), until hot enough but not smokey; add the onions and garlic and stir-fry until you can smell the sweet aroma of the fried onions.
6. Add the ground crayfish(2nd special ingredient) and stir fry for a few seconds, the crayfish is optional, but this extra ingredient, is what makes our Peppered snails stand out from the crowd as the best
7.When you begin to smell the sweet aroma of the fried crayfish, add the blended pepper mix and fry.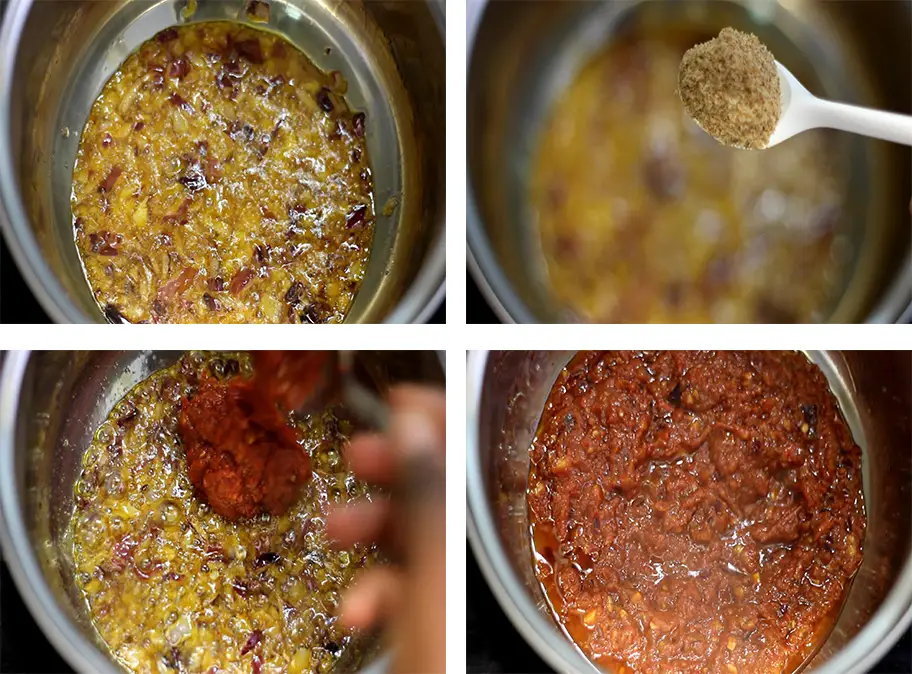 8. While frying, add the remaining seasoning cube/powder and any other spices you like. I added extra curry and salt to taste
Tip: at this stage you can add the snail stock if you want a bulkier stew, but if all you want is a simple sauce, you can save the stock for use in another recipe(such as the soup recipes HERE)
9. Now add the boiled snails and mix together, leave to simmer in the pepper sauce for 5 minutes.
10. Add the boiled snails and mix together,leave to simmer in the pepper sauce for 5 minutes.
11. Add the chopped green bell peppers and the chopped red onions as garnish, mix well.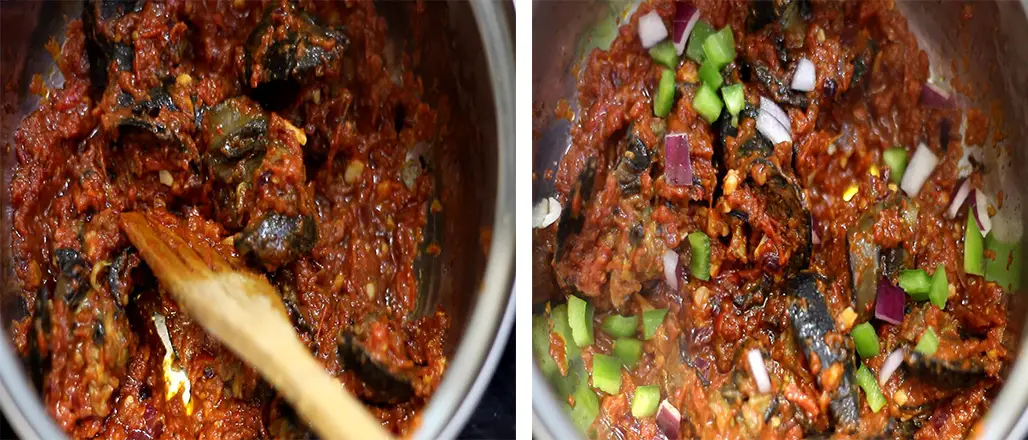 Put off the heat, serve and enjoy as you please.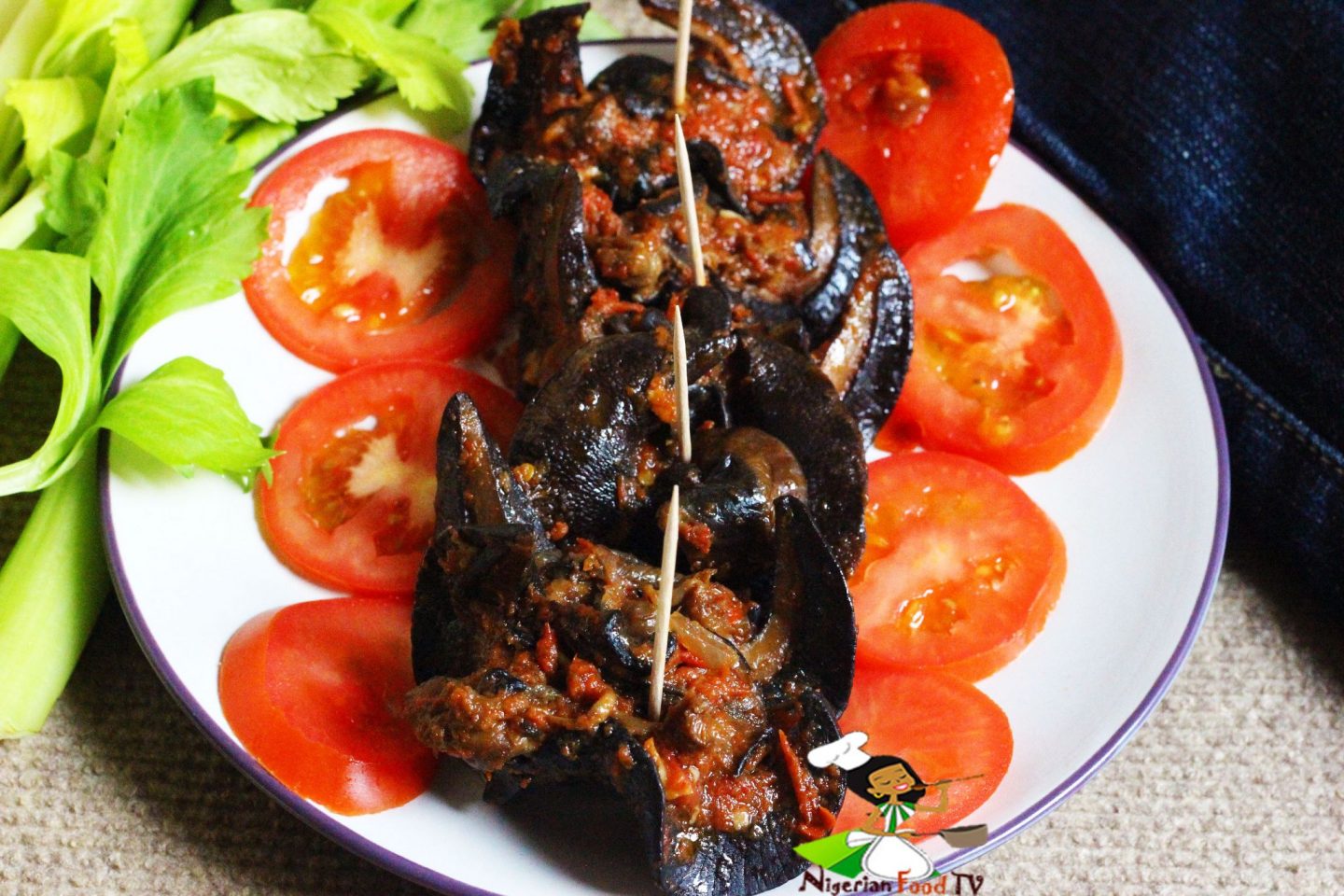 You might also like our famous Gizdodo recipe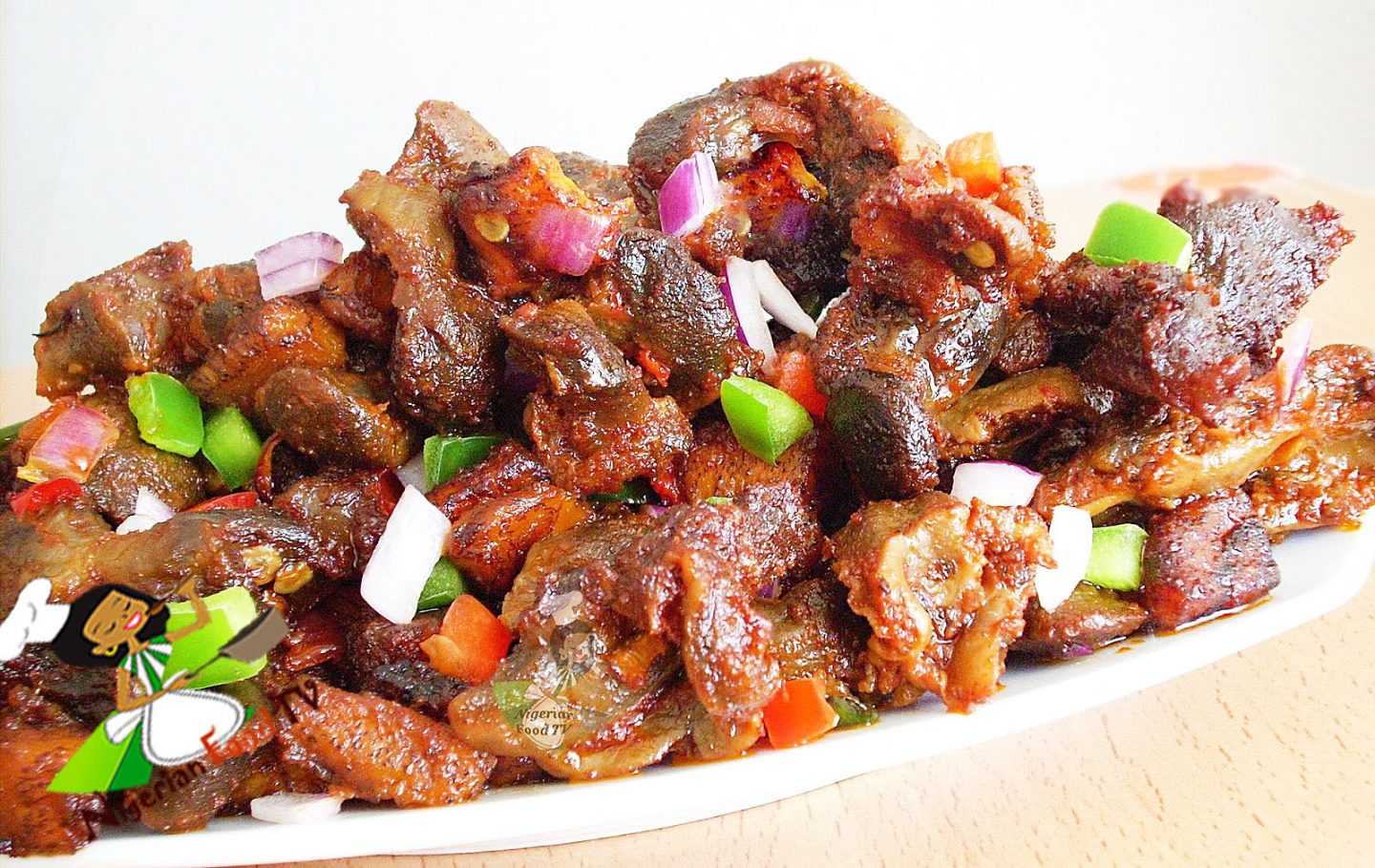 Hope you try out this recipe, we can't wait to hear your lovely feedbacks.
Is there a special method you use in preparing your peppered snails? feel free to share with us in the comment section below.